The Best Dentist Exton Patients are Raving About
Introduction to CCFD's Treating Patients from Exton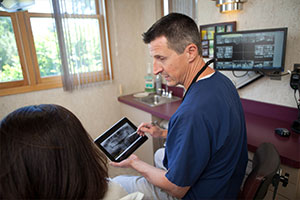 Chester County Family Dentistry is the best dentist Exton has to offer its residents. Our office if fully equipped with the most up to date technology and tools and care is overseen by experienced, long time professionals. Here you will find that your entire family's dental needs can be met under one roof and every family member will enjoy each and every visit. If you want to receive care from the best Exton dentist, our office is the place to be.
Get Started
Dental Services
Our list of offered services is extensive and covers everything from regular cleanings to cosmetic and oral surgeries. Below we have listed several of our areas of services. To learn more, contact our office today. We would be happy to answer any specific questions you may have.
Nitrous Oxide
Customized Music
WiFi
Post Op Instructions
Mercury Free Dentistry
Digital X-Rays
Teeth Whitening
Dental Implants
Dentures
Porcelain Veneers
Bridges
Crowns
Root Canals
And Much More!
Ask the Experts
Unique Approach
Our best dentist Exton office combines quality patient care with unmatched personal attention. We treat every patient that walks through our doors like a member of our own family and have been providing this unique atmosphere for our valued clients since our beginning. We truly love getting to know you and your whole family and developing meaningful, long lasting provider/patient relationships that will produce the best results and ensure your satisfaction.
Schedule Today
Why wait? There is no need to continue visiting an office that does not supply you with everything you need or leaves you feeling frustrated or confused when the best dentist Exton offers is right around the corner and waiting for your call! Scheduling your first appointment with us could not be easier. Simply contact our office to speak with one of our friendly receptionists! We look forward to meeting you.
Book My Appointment
610-431-0600