The Best Dental Office West Chester Has to Offer
WHy West Chester Patients Choose CC Family Dentistry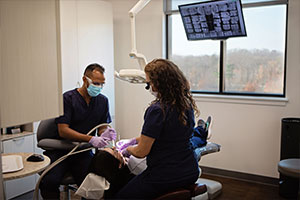 Chester County Family Dentistry is the dental office West Chester residents prefer. Everyone eventually has to choose a family dentist and if you are currently deciding on a new dentist, you may be asking yourself questions about financial cost, trained doctors, safe practices, or friendly staff. We are convinced that our practice is truly the best dental office West Chester has to offer. We honor the doctor-patient relationship and seek to always provide the best service to our patients. We have the latest technology available in our office to better serve you and your family. And we treat your time and your opinions with respect and courtesy.

When we have new patients in the office, we make sure to tell them that our top priorities are their safety, the cleanliness of our office and equipment, and the sanitation of all surfaces and tools. All dentist offices care about these things, but we take it one step further. For your peace of mind, all of our instruments and tools are either heat-sterilized or disposable after one use. Our staff is well trained in proper cleanliness techniques. For these reasons, we consider ourselves the cleanest dental office West Chester locals will ever experience.

We recognize that everyone needs dental care. Dental needs exist for a lifetime, so it is important to find a dentist that treats you with respect and always has your best interest in mind. Our office is privileged to serve many wonderful local clients and we look forward to also working with you and your family. We always stand by our work and make sure that you receive quality care that is worth more than the financial cost. Other than having a clean office, we also provide affordable dental care. We offer different payment plans as well as accept most major insurance policies. If you want to visit the dental office West Chester residents rave about, come check out Chester County Family Dentistry today.
Get Started
More to offer our West Chester Dental Patients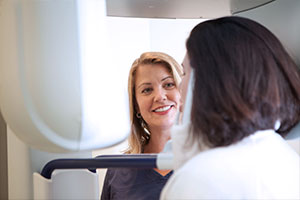 Whether you're new the area or a long time searcher for that perfect fit for you and your family, the best dental office West Chester can offer you is Chester County Family Dentistry. Our current patients love coming to see us and we think that you will too once you experience for yourself the difference of a dentist office that truly puts the patient first.

Every staff member of the best dental office West Chester has to offer does what he or she does because of a passion to see patients gain happier, healthier smiles! We love giving patients not only the confidence of knowing that their teeth and gums are being well taken care of but also boosting their self confidence by helping them achieve a smile that is second to none and that they feel proud to show off. We believe that a beautiful smile is something every patient can obtain and deserves.

Our expert doctors and their highly trained and friendly assistants are always happy to see a new face in their chair and love getting to know new patients. At our office, you can expect to feel at ease, genuinely respected, valued and well cared for. We create this comfortable environment with our state of the art equipment and our friendly service.

At the best dental office in West Chester you can also expect to be clearly communicated with. We believe that patients have a right to know the details of what is being done or the procedures that could potentially be done for their teeth. We also think it is important to honestly communicate with all of our patients about insurance coverage, payment plans and options. Our outstanding office staff will help you with these things every step of the way. To speak with one of the members of our office team about setting up your appointment, contact us now! We look forward to meeting you.
Book My Appointment
610-431-0600