The Best Dental Office Exton has to Offer
Visit Our Dental Office Near Exton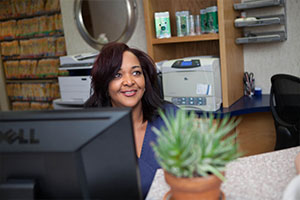 Chester County Family Dentistry has the best dental office Exton has ever had to offer its residents. Patients of this practice cannot stop talking about their wonderful experiences and how different this place is from others they have visited. The focus at this office is always on the patient and the genuine care and concern that the entire staff has for the wellbeing of the patients here is exhibited by the outstanding customer service and top quality care. The people here understand the importance of partnering with patients to create the best possible treatment plans. This means patients are always included in decisions, spoken to with respect and given the educational resources, time and attention they deserve.

Here is what one happy patient had to say about her experience with Exton's best dental office:
"I am overwhelmed with happiness when I think of the kindness, understanding and professionalism Dr. Dave has shown to my four-year-old daughter. Prior to seeing Dr. Dave, she had an unfortunate scare at a pediatric dentist. Dr. Dave and his staff were unbelievably patient and have essentially reprogrammed her to no longer be afraid of going to the dentist. Now when I tell her that she has a dentist appointment, she no longer cries. Instead, she says, 'Great! I can't wait to see Dr. Dave!' " - Lori S.
Chester County Family Dentistry is proud of the reputation they have developed over the years and is excited to be able to continue to offer exceptional services to every person who walks through their doors. This practice is known as the best dental office Exton has to offer for many reasons. The warm welcome you will receive here is unmatched by other offices in the area. All of the staff is friendly, attentive and knowledgable. The office is fully equipped with the latest technology and the procedures are done with the utmost care and professionalism.
Book My Appointment
610-431-0600