The Best Care for Dentistry Downingtown Has to Offer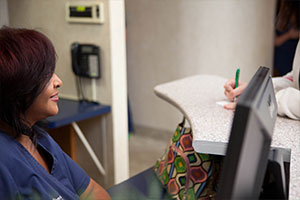 If you're looking for a new dentist in Downingtown, Chester County Family Dentistry may be the perfect choice for you. If you were to ask around for some patient testimonials about our dentistry in Downingtown, you would be overwhelmed with the positive response from our local patients. We have heard comments about our friendly staff, our professional dentists, our clean facilities, our comfortable environment, and our enjoyable atmosphere. Our services are also affordable. We seek to make maintaining your dental health easy on your budget and on your wallet. We always encourage our patients to come in and not to avoid their regular cleanings, so they can prevent any future issues from arising.

We provide service to patients with insurance coverage and without insurance coverage. We never want someone to go without dental care because they do not have or cannot afford health insurance. If you do have insurance, please contact your provider to find out the dental details of your current plan. Once you have those details, contact us for specific information related to your insurance carrier. If you do not have insurance, you will still have full access to all our services. We offer payment plans to ease the financial burden of any procedures you have done. Our CareCredit program is available to you for your financial needs. If you're looking for the most affordable dentistry Downingtown has ever seen, come to our office.

Not only do we offer affordable service and a friendly environment, we are also home to several expert dentists and dental assistants. When you get your teeth cleaned at Chester County family Dentistry, you know your teeth are in good hands. Our staff members are all efficient and knowledgeable in their field. If you have any questions, feel free to ask at any time during your appointment. For efficient dentistry Downingtown can be proud of, visit our office today.
Book My Appointment
610-431-0600