No Time to Search for Dental Offices Near Exton?
Consider CCFD near Exton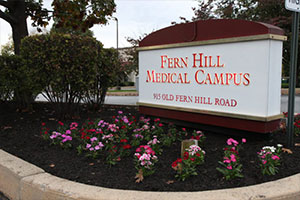 No matter what stage of life we find ourselves in, we can all agree on one thing-there is never enough time! Those hours of research you would like to spend finding that ideal dentist don't ever seem to materialize the way you would hope.

A meeting gets moved up for the morning, your boss hits you with an unexpected deadline, the kids need help with homework…it never ends. And then you're forced to make a quick and rash decision about which Dentist would best fit your family's needs.

Are there even any trustworthy dental offices near Exton? How do you know if the one you choose will listen to your concerns, be considerate of your time, and give you the scrupulous care you expect?

Let us save you some time. Chester County Family Dentistry is the dental office near Exton that fits all your needs. Dr. Dave and his staff maintain a three-point philosophy that frames everything we do. And this philosophy is directly focused on you, our patient.
Get Started
Do Other Dental Offices Near Exton Offer You this: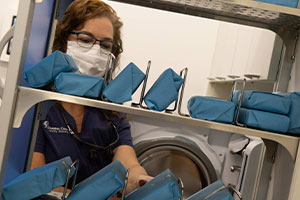 The Quality of Our Care

There are many dental offices near Exton that you could choose, but Chester County Family Dentistry stands out with our commitment to continual advancements within our practice. We take a modern approach to our patients' treatment, utilizing only the latest technologies.

But we also know that quality dental care in Exton is not just about the latest knowledge and technology. We understand that a safe and sanitary environment is of fundamental importance to you. That is why we use the highest sanitation methods possible for our office, treatment rooms, and all tools and equipment.

The Affordability of Our Care

We know that paying for dental care can be a financial strain. And that's why we offer payment plans, easy processing for insurance premiums and the promise that we will stand behind our work. As long as you are a patient at Chester County Family Dentistry, we will be fair about the replacement or repair of any of our work.

The Experience of Our Care

A tri-legged table cannot stand with two legs, and we know that no amount of quality or affordability can make up for a terrible experience. Therefore, one of our top priorities is an enjoyable experience. Each staff member will treat you with respect, compassion, and consideration.
Although our waiting room is comfortable and inviting, you won't be spending much time there! We strive to make your wait time as short as possible. Of all the dental offices near Exton, we have the most patient care hours available.

When you leave our dentist office in Exton, our desire is that you feel like you've just finished visiting friends.

We can't wait to meet you. Contact us today to schedule an appointment and experience the patient-focused philosophy of Chester County Family Dentistry for yourself.
Book My Appointment
610-431-0600