Most Trusted West Chester Dentist
Why West Chester Patients Like CCFD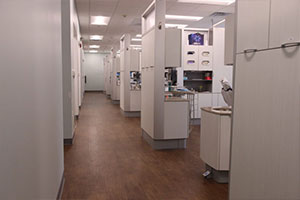 Chester County Family Dentistry has been serving the local community by providing quality dental care for years. We are the most trusted West Chester dentist in the area. We consider the doctor-patient relationship as very special and seek to treat our clients with the utmost of compassion and respect. Our modern approach to dentistry allows our clients to receive the best possible care each and every time they schedule an appointment or procedure. Our office is always safe, clean, and sanitized. Due to the nature of dentistry, sanitation is extremely important and we heat-sterilize all our equipment.

We employ the most trusted West Chester dentist, Dr. David Montgomery. He has received awards for his outstanding work during school. In his professional career, he has been chosen by his peers as one of the Top Dentists of 2001, 2006, 2008, 2010, and 2013. He is currently continuing to pursue his dental education and is seeking a Fellowship in the Academy of General Dentistry. Dr. Montgomery is committed to excellent care and loves his job. He provides quality dental care to each patient who comes into our office.

You can consider us the trusted West Chester dentist that can provide for all your dental needs. You can trust us because we will never pressure you to get any treatment immediately, unless we feel it is an emergency situation. Even then, we recommend a second opinion if you are uncomfortable pursuing action immediately. We will always explain any procedure to you in as much detail as you would like. We always allow our patients to reserve the right for a second opinion, but feel free to ask as many questions as you need to. If you're interested in scheduling an appointment, call our office or visit our website for more information.
Book My Appointment
610-431-0600