Most Trusted Dentist in West Chester Pennsylvania
The Most Trusted Dentist West Chester Pennsylvania Depends On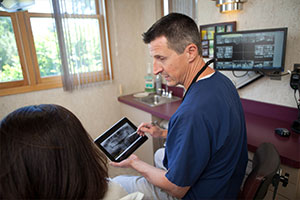 What makes us the most trusted dentist West Chester Pennsylvania has to offer? At Chester County Family Dentistry, we care deeply about each and every patient that walks through our door, and we go out of our way to make you feel comfortable and cared for.

We consider it the highest privilege to contribute to the health of you and your family, and we don't take that privilege lightly. From ensuring that you get a fair price for dental health services, to respecting your time when you are in our office, we treat you how we would like to be treated.

Our staff is prepared to work with any member of your family, from infants to grandparents. Because we are a family dentist, we are qualified to work with all ages, and make everyone feel valued. Check out this review from one of our satisfied patients:
"I am overwhelmed with happiness when I think of the kindness, understanding and professionalism Dr. Dave has shown to my four-year-old daughter. Prior to seeing Dr. Dave, she had an unfortunate scare at a pediatric dentist. Dr. Dave and his staff were unbelievably patient and have essentially reprogrammed her to no longer be afraid of going to the dentist. Now when I tell her that she has a dentist appointment, she no longer cries. Instead, she says, 'Great! I can't wait to see Dr. Dave!' " - Lori S.
Book My Appointment
610-431-0600