Most Trusted Dentist Offices West Goshen, PA
Our Patients and Why West Goshen, PA Likes CCFD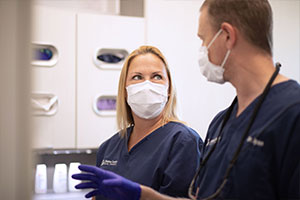 Any dentist that you choose to visit should always have safety as their first priority. You can know that the most trusted dentist offices West Goshen PA residents prefer will always put you and your family's safety first. Though dental procedures are very routine and low-risk, it is important to consider what is best for each patient. This includes a clean and sanitized office and equipment and an easy to understand office layout. Chester County Family Dentistry is proud to offer you clean and safe dental care every time you come in. If you're in the market for a new dentist, come visit our website and get to know us better. There is an entire page dedicated to testimonials so that you can hear about other patient's experiences here.

Picking a dentist is a very important decision that should not be taken lightly. Though you may only see your dentist a few times a year, your dental health affects your entire body. Good hygiene helps, but a skilled and experienced dentist goes a long way in preventing and treating any dental issues you may have or may face in the future. If you're looking for a professional and yet family friendly environment, come check out our office! The most trusted dentist offices in West Goshen PA is currently accepting new patients.

We offer quality dental services for the entire family. Make everyone's appointments under the same roof and quit driving all over town. If you're ready to experience what Chester County Family Dentistry has to offer, then visit our site. You can also contact the most trusted dentist office West Goshen PA has to offer to schedule your appointment today. Our staff can answer any questions you may have and explain our scheduling process and financial policy.
Book My Appointment
610-431-0600