Most Trusted Dentist Office Exton, PA
Exton, PA and Whether CCFD is for you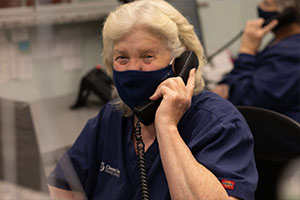 There are three main concerns that people express when they think about going to the dentist. First, they think they're going to feel pain or be uncomfortable. Second, they think dental work is always expensive. Third, they're not sure if they'll be able to truly trust their dentist. At Chester County Family Dentistry, the most trusted dentist office Exton PA has to offer, we make sure to address all those concerns and more when you schedule an appointment with us. As a family dentist office, we seek to treat you and every member in your family as if you were a family member to us.

If you're worried about feeling pain or discomfort even in the office of the most trusted dentist Exton PA has to offer, we have several solutions. We can assure you that all of our dental procedures are done as gently as possible. Cleanings, fillings, bondings, crowns, and other routine procedures can be virtually painless through gentle techniques and numbing your mouth when necessary. Our office always emphasizes stress free dentistry. If you're still concerned, we can offer you free nitrous oxide to take the edge of your anxiety or calming music and radio. Our dentists do whatever it takes to keep you comfortable.

If you're worried about money, we offer affordable services. We also offer financial options like CareCredit for people who are in between insurance policies or do not currently have insurance. Don't let financial burdens keep you from getting the dental care that you or your family needs. If you're wondering if we really are the most trusted dentist in Exton PA, you'll have to come see for yourself. Call our office and schedule an appointment or feel free to drop by anytime. We'd love to meet you and discuss any other concerns you may have.
Book My Appointment
610-431-0600