Most Trusted Dentist: Exton, PA
Why our Exton Patients Choose CCFD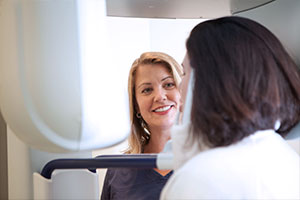 Patients are raving about the most trusted dentist Exton PA has to offer. Chester County Family Dentistry not only does quality work but provides customer service that cannot be found anywhere else in the region. The staff of this office is passionate about making their patients feel welcomed, accommodated and well cared for. The friendly environment and the relaxing conversation are sure to put you and your entire family at ease as you receive the highest quality dental services.

Whether you need to schedule a routine cleaning and checkup or are in need of fillings, or more in depth dental procedures, contact Chester County Family Dentistry. As the most trusted dentist in Exton, PA, we value your wellbeing and ensure that every visit will be a pleasant experience. You can stop dreading every dentist visit and begin better understanding work that is being done in your mouth, become an active partner in your own care and develop trusting relationships with a friendly, helpful and knowledgeable staff.

Check out what some of our valued patients have recently been saying about our practice:
"Been a patient for 30 years and they are the best!" – Ann D.
"Always a pleasant experience going to this office. The staff is always accommodating, friendly and sincere. Dr Dave and Dr Dunn are very good dentists. I've been coming here for over ten years and the work they have done has been superb." – James J.
"Great as always. Due to my own calendar screwup, I missed an appointment, but they were able to adapt quickly and take me later the same the day. Wish I got that kind of service from other health professionals." – Michael G.
To learn more about the most trusted dentist Exton, PA patients love, contact our office today. Scheduling is easy!
Book My Appointment
610-431-0600