Most Trusted Dental Office West Goshen, PA
Choosing CCFD in West Goshen, PA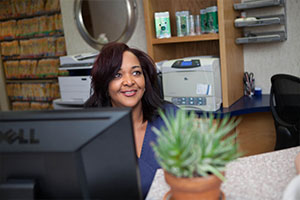 Chester County Family Dentistry has the most trusted dental office West Goshen PA has to offer its residents. This family-friendly dental practice is committed to serving each of their patients with the highest quality care in a fun and a professional environment. Our office is equipped with the latest technology and tools to ensure that every visit is efficient, productive and comfortable.

As the most trusted dental office in West Goshen PA, our staff takes great pride in the reputation our office has developed over the years. We are excited to continually maintain our positive relationships with patients and look forward to meeting new patients each and every day. We continually strive to accommodate your needs, and our dentists also understand how important your time is, making it their priority to begin and end appointments in an orderly manner. We can normally make appointments within a week of a patient's call and always make room for dental emergencies on a same day basis.

We have the most trusted dental office West Goshen PA residents love because of our patient first approach to care. This means several things. First and foremost it means that we do value your time. Secondly it means that we go to great lengths to provide a comfortable environment for your treatment. Thirdly it means that our doctors are serious about developing trusting, positive relationships with each of their patients. This includes open, honest communication about all advised treatments, procedures and payments.

Patients of all ages are welcome at our office. Our long list of services is meant to provide convenience for families looking to settle on one dentist for everyone's needs. To learn more about this dental office or to schedule an appointment, simply contact us today! We look forward to meeting you.
Book My Appointment
610-431-0600