Most Trusted Dental Office West Chester, PA
Consider CCFD in West Chester, PA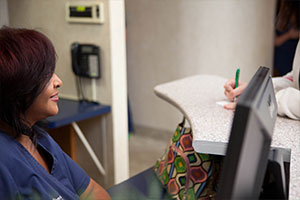 Everyone should have dentist they trust to go to for their dental needs. We all have teeth and we all need to take the proper steps to take good care of them. At home care is great, however there are some things that we can't do on our own at home. Dentists help us keep our teeth, gums, and mouth clean and healthy. When an individual is looking for a new dentist to take care of their mouth, they're most likely to consider a few qualities as very important. Every dentist office should be clean and accommodating to patients. It helps if the staff members are friendly and professional. But everyone wants a dentist that they can trust more than anything. We rely on dentists to tell us if our mouth is okay and how to take care of it. We trust them to repair small cavities and perform more complicated dental procedures. If you're looking for the most trusted dental office West Chester PA residents prefer, contact Chester County Family Dentistry for your next appointment.

The most trusted dental office West Chester locals love is accepting new patients. Our staff works with your busy schedule to accommodate your preferred appointment times. We also offer a variety of services, so the whole family can come to us for all their dental needs. You will walk into our office and immediately see and notice a difference. Our top priority is the safety and cleanliness of our office. We know not everyone likes going to the dentist, but we're determined to make every appointment comfortable and enjoyable.

If you're in the market for a new dentist, consider the most trusted dental office West Chester PA locals prefer. Don't wait to find a new dentist, call us for an appointment today. It's important that everyone gets a cleaning at least once a year, so don't skip out on any cleanings just because you moved or don't have a current dentist.
Book My Appointment
610-431-0600