Most Trusted Dental Office Exton, PA
Exton Residents Looking for a New Dentist Choose CCFD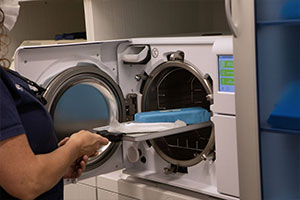 Have you ever felt uncomfortable at a dentist's office? Everyone wants to feel safe and comfortable during their dental appointment, whether they're getting a basic cleaning or having a more involved procedure done. We've found that there are a few general warning signs that you may want to find a new dentist. Chester County Family Dentistry is known the the most trusted dental office Exton PA locals love. But we have had many new patients come in and tell us unfavorable stories about their old dentists.

If you notice that your dentist doesn't continue to update their education and pursue greater knowledge about their skill, then you might want to think twice about continuing to go to them. Dental and medical technology and knowledge is constantly changing and every dentist needs to stay up to date in order to best treat their patients. If you feel like your comfort is not the top priority, then you might want to consider finding a new dentist. Going to the dentist, even at the most trusted dental office Exton PA locals trust, isn't usually on anyone's list of fun things to do. But you should feel safe and comfortable at every visit, no matter what.

If you feel like you're pressured into buying new dental products or are told not to bother with a second option, you might see that business is starting to come first over the patient's needs. None of these red flags on their own should mean that you automatically find a new dentist. But it's important that you pay attention and ask questions at your dental visits and make sure you're getting the best care. If you're looking for a new dentist, consider the most trusted dental office in Exton PA. Call us today!
Book My Appointment
610-431-0600