Most Trusted Dental Office: Exton
CCFD promotes Honest Communication with Exton Patients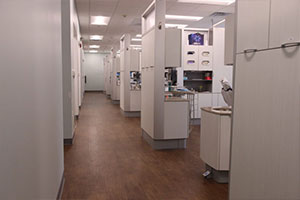 Would it put your mind at ease to receive care from the most trusted dental office Exton resident? At Chester County Family Dentistry, we realize how common it is for people to dread visiting the dentist and have made it our goal to change this for our patients. We believe one of the biggest keys to making this goal a reality is to develop trusting relationships between dentists and patients that lend themselves to open, honest communication and great experiences.

Dental care does not have to be frightening. Even if visiting us does not become the highlight of your day, many of our patients agree that it is at least an enjoyable experience and not something they have to drag themselves to do. Because of the time and effort we have put into developing positive, lasting relationships with so many patients, we have become the most trusted dental office in Exton. Our services are constantly being recommended to family and friends and we are excited for the opportunity to make visiting the dentist a better experience for so many people.

We would love a chance to care for you! Your very first visit will prove to you the difference between our office and so many others. Here you will find friendly, easy to talk to staff members who genuinely care about your needs and will give you all the time and attention you need to feel comfortable. We provide a wide range of dental care procedures and encourage you to learn more about our practice by contacting us today! From regular cleanings to cosmetic options, you can find what you are looking for here. As the most trusted dental office Exton has to offer, we hope to help your visits to the dentist become more and more enjoyable.
Book My Appointment
610-431-0600