Most Trusted Dental Office Downingtown PA Patients Choose
Downingtown PA Patients Choosing CCFD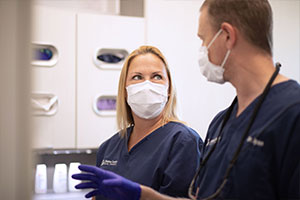 The most trusted dental office Downingtown PA patients look to is that of Chester County Family Dentistry. Our practice provides full fledge dental treatment for patients of all ages and is proud to be one of the most reputable dental practices in the entire region. Our patients come to us from all over Chester County and from regions beyond. Families who choose us over more local providers claim it is because of our incredible service and outstanding quality work. The experience you receive at this office simply cannot be matched.

Our office provides a warm, laid back and inviting atmosphere for each of our valued patients. We want everyone to feel just as welcomed as the members of our own families feel when they come in to see us! The focus on family friendly service creates a safe environment where you will feel free to communicate anything on your mind and can expect an honest and knowledgeable response. Whether you are interested in learning more about treatment options or processes or have questions regarding payment plans, your concerns are our priorities and will be taken care of with respect and timeliness. This is another reason we are Downingtown PA's most trusted dental office.

We understand how important it is for the entire family to feel comfortable with an office and a staff and so we invite you to come check us out and see if we are the right fit for you! As the most trusted dental office Downingtown PA has to offer its residents, we take pride in maintaining our outstanding reputation and are always excited to meet new patients. We know our actions will speak louder than any words. Contact us today to schedule your first appointment and experience the service for yourself.
Book My Appointment
610-431-0600