Looking For The Most Trusted Dentist Office West Goshen PA Has To Offer?
West Goshen, PA Dentist Office things to look for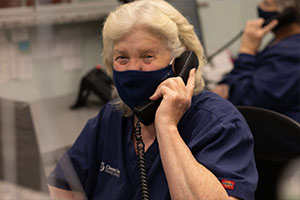 Going to the dentist doesn't have to be the one appointment that you dread. Fear of going to the dentist affects millions of people and often leads to unhealthy mouths, preventable dental problems, pain, and discomfort. The most important factor is trust. If you trust your dentist, you won't dread the thought of scheduling your bi-annual cleaning appointment. If you've been looking for the most trusted dentist office West Goshen PA has to offer, we'll tell you how and where to look. Our Chester County Family Dentistry office would love to answer any questions that you may have.

We've compiled a list of do's and don'ts for your search for the most trusted dentist office in West Goshen PA.

First, do your research. What is important to you in a dentist? What are your dental needs? What do you expect out of each visit? Once you know what you're looking for, you're ready to begin.

Second, do ask friends and family members for referrals. Chances are there is a great dentist that a friend knows about, especially if that friend has had similar dental issues or procedures.

Third, don't base your final decision on price alone. Yes, some dentists will be more expensive than others. But sometimes, the extra expense is worth it if you know you're going to someone you trust with your health.

Fourth, do visit the dentist office to get a first impression, but don't judge the office based on your visit alone. The appearance of a dentist office should be clean and organized, but just because they don't have the most stylish décor doesn't mean they don't know how to take care of your dental needs.

If you're still searching for the most trusted dentist office West Goshen PA has to offer, contact Chester County Family Dentistry.
Book My Appointment
610-431-0600