Most Trusted Dentist Office in Exton
Looking For The Most Trusted Dentist Office Exton?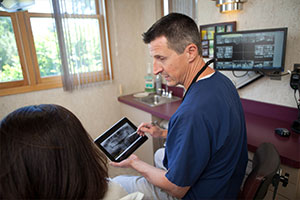 Chester County Family Dentistry is the most trusted dentist office Exton has to offer its residents. This long time dental practice serves patients from a large number of its surrounding regions. Patients of our practice know that the convenience and customer service they receive here cannot be matched by any other provider in the area. Our full spectrum of dental procedures and our ability and excitement to serve patients of all ages, make us a one stop shop for families big and small.

When you receive treatment in the most trusted dentist office in Exton, you will be met with a quality of care that exceeds all expectations. From the moment you walk through our office doors, you will feel welcomed and completely comfortable because our entire staff treats all of their valued patients as if they were their own family members. This intimate approach to care only deepens our level of professionalism, as it allows us to develop meaningful relationships with patients that lead to a high quality of care that would otherwise be unattainable.

Our dental staff is made up of skilled, experienced professionals who are able to work with patients of all ages and provide a wide variety of dental services. From cosmetic work to root canals, your treatment plans will all be clearly discussed. Our policy is that patients should be educated about the procedures we suggest and be given the opportunity to make informed decisions about their care rather than be subjected to sales pressure.

Because we treat our patients with respect and give them the time and attention they deserve, we have developed a reputation of being the most trusted dentist office Exton has to offer. If you would like to learn more or schedule an appointment with us, please contact us now.
Book My Appointment
610-431-0600