Best Dental Office in Downingtown
Looking for the Best Dental Office Downingtown Has to Offer?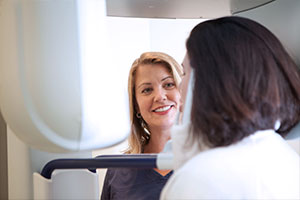 If you are tired of leaving your dental appointments feeling poorly cared for, unheard, frustrated or confused, it may be time to check out the best dental office Downingtown has to offer. At Chester County Family Dentistry, the dentists, assisting staff members and office personnel understand the importance of treating every patient with respect. This comes naturally to this staff because we truly believe that each of our patient's needs, preferences and concerns are valuable. Your care is our top priority.

When you choose to come to Chester County Family Dentistry for your dental needs, you can expect to be extremely well cared for. You can even bring your entirely family! We love working with patients of every age and will ensure that everyone feels welcomed and comfortable. The difference in the best dental office Downingtown has ever had lies in more than just the cleanliness, top of the line equipment and outstanding service (although all of these things are important)! What we offer is a unique opportunity to develop a meaningful, positive and effective relationship with your care provider.

The dentists here know that their patients' needs should be their top priorities and make every effort to work with their patients as a team to create the best possible treatment plans. Your questions and concerns will always be heard and responded to in a timely and professional manner. You will always be clearly communicated with about everything from procedure logistics to payment options. Downingtown's best dental office is fully equipped and ready for you. Our staff eagerly awaits the opportunity to get to know you and your entire family and find out how we can begin an outstanding relationship.

For more information or to schedule your first visit, please contact us today! We look forward to hearing from you.
Book My Appointment
610-431-0600