Most Trusted Dental Office Downingtown
Learn Why The Most Trusted Dental Office Downingtown Is Chester County Family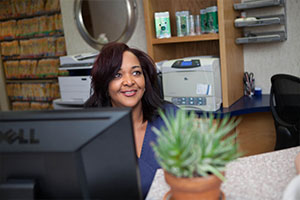 There are many excuses for not going to the dentist regularly. At Chester County Family Dentistry, we have heard them all. You may think we are biased, but we are going to talk about a few common excuses to skip your bi-annual dental cleaning and why you should stop making excuses. We know that going to dentist isn't often on your list of fun things to do. But it is necessary for your health and we will share why. Though it may not be fun, we seek to make all your dentist appointments comfortable and safe at the most trusted dental office Downingtown residents love.

Many people say dental work is too expensive. You skip your cleanings or wait months to get a filling because you don't want to pay a lot of money for dental care. Ignoring dental issues will always ending up costing much more money in the long run. Skip a cleaning here or there, get a few more cavities, and eventually you may end up needing more invasive procedures done like a root canal instead of a simple filling. It's always worth it to take care of your teeth. If you want to keep your teeth for the rest of your life, invest some money and time into taking care of them properly. At the most trusted dental office in Downingtown, we can show you how to save money with our financial options.

Visits to the most trusted dental office Downingtown residents trust can sometimes be uncomfortable. The more often you visit, the less tender your teeth and gums will be. It does help to regularly brush and floss your teeth. If you do that, your cleaning won't be nearly as uncomfortable. For any procedure besides a cleaning, we can always provide you with a numbing medication so that your procedures are pain free.
Book My Appointment
610-431-0600