Learn About The Best Dentist Office Downingtown, PA
CCFD and their Downingtown Patients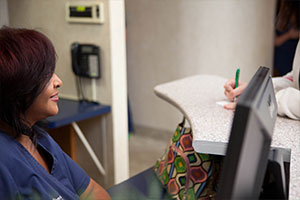 A popular article was recently published online about the top 10 characteristics of a good dentist. As you're searching for the best dentist office Downingtown PA has to offer, consider the points this article makes. There are two basic groups of dentists – one group is thriving in their practice and the other group is not doing so well. Usually even if you're not a dentist, you can walk into a dentist office and notice right away what the atmosphere feels like. Look for a dentist's office that embodies a thriving mentality. Your dental care is important, so don't settle for less than the best.

A thriving dentist has several key characteristics:
First, they have a clear vision and purpose. Their goal is clear and they are planning on going somewhere. They're never satisfied and are always working to make their office a better practice for their patients.
Second, they are always learning. The best dentist office in Downingtown PA should have a dentist that is continuing his or her education each year. There is always new technology and new dental methods in the works and dentists should always stay up to date.
Third, a thriving dentist should be running a successful business. Dentistry is about business and technical details. A dentist should always be focused on his employees, providing a good work environment, and running the office in an efficient fashion, in order to help keep patients happy.
A good dentist should make you feel comfortable and safe. The best dentist office Downingtown PA locals love is Chester County Family Dentistry. We are a thriving practice that truly loves our patients. Feel free to stop by our office and see what it is like. Visit our website or call our office if you have any questions or would like more information about our products and services.
Book My Appointment
610-431-0600