Learn About the Best Dental Office Downingtown Has
Downingtown Residents visit CCFD for their Dental Appointments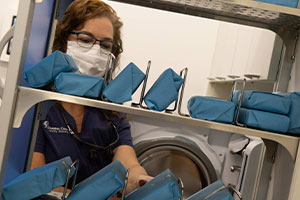 Millions of Americans don't consider their bi-annual dentist appointment a big deal. Many of them don't even schedule cleanings every 6 months. We've seen patients who haven't been to the dentist in years. Most insurance plans offer free cleanings on an annual basis. Yet there are still so many people not taking advantage of the basic services their insurance plan and their dentist offer them.

Some of our patients have a new cavity every time we see them and other patients never have cavities. The health of your teeth depends on genetics but also how you care for them. At the best dental office Downingtown has to offer, we always encourage our patients to brush and floss several times a day. This is one of the simplest and most ignored steps that can keep you from experiencing tooth decay, erosion, and even sensitivity.

If you have an adequate insurance plan, you're out of excuses for skipping your cleanings. At a very short dental appointment, we can clean your teeth of any excess plaque, remind you how to brush and floss properly, recommend treatment options if we find any issues, and continue to encourage you about your dental health. We can help you prevent gum disease, discover cavities early, check for oral cancer, reduce the likelihood that you will visit us in the future with a dental emergency, and assist you in maintaining excellent oral health. Excellent service is one of the reasons we are considered the best dental office in Downingtown.

Contact us if you need to schedule your annual cleaning or if you are experiencing discomfort and need dental attention. Our office staff can schedule you at your earliest convenience for an appointment at the best dental office Downingtown residents trust. Feel free to call and ask any questions you may have, especially if you have questions about your insurance coverage.
Book My Appointment
610-431-0600