Dentistry Downingtown, PA
It's Time to Get Your Confidence Back at the Best Dentistry Downingtown, PA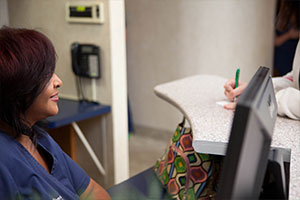 Are you ready to take that first step towards a brighter and healthier smile? Then it's time you visited the best dentistry Downingtown PA locals have found, Chester County Family Dentistry. We are committed to getting your confidence back through fantastic dental care in a comfortable and friendly atmosphere. We've been providing bright smiles to the Downingtown community for over 40 years. Let us help you!

Most people have anxiety and stress about going to the dentist. We completely understand that feeling and in our office we've established an easy-going, fun, care-free atmosphere for you. Don't get caught up in dreading that "dentist" visit. Cracking jokes, making you laugh, making you feel like a friend is what we do. Trust us, we've got plenty of dental jokes that will have you forgetting you're in a dental chair. Here's one of our favorite jokes, ready?

What do dentists call their x-rays? Tooth-pics.
Get Started
What to Look for at the Best Dentistry Downingtown PA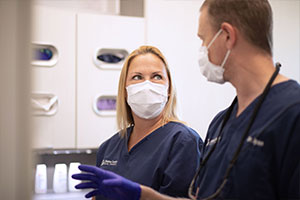 There are a few things you should look for at a dentistry. Here's what you should look for and why Chester County Family Dentistry is the best.
Cost & Insurance Coverage

We accept most dental insurance plans and have financing available so you don't have to worry about whether you can afford your new smile!

Personal Comfort

We treat you like a family member from the moment you walk in the door. You'll be welcomed with open arms and forget that you're at the "dentist".

Convenience

The location and hours are convenient for you and your family. We're located next to Chester County Hospital. We've got appointments starting at 7am and the last appointment is at 7:30pm. We are here for you, we told you so!

Appointments & Emergency Care

If you've made an appointment, we'll stick to it! If you have an emergency, we'll fit you in the same day. What's the point of making an appointment if you're going to sit and wait? We know that feeling and we don't like it either which we stand by our appointment times.

Dental Staff Qualifications & Certifications

Our entire dental staff is constantly continuing their education to ensure they provide you with the best industry practices and can educate you on the latest in the dental world. Dr. Montgomery has over 500 hours of continuing dental education credits. He's also continuously nominated at one of Main Line Today Magazine's "Top Dentists"!
We want you to be the best person you can be. A bright smile will give you that self-confidence and make you want to show off those pearly whites. We promise to get you where you want to be with the best dental care and services in the area. We're experts at providing the following services: dental implants, dentures, cosmetic care, teeth whitening, bonding, porcelain veneers, crowns, x-rays and more.

Let's take that first step and get you set up with an appointment! Learn more about us, the best dentistry Downington PA, and visit us at www.chestercountyfamilydentistry.com. We care about you and are here for you. Remember, we aren't like other dentists. We provide an stress-free, easy-going, relaxed atmosphere that will make you feel comfortable. We want you to look forward to dental visits, not dread them.
Book My Appointment
610-431-0600