How to Find the Best Dental Office Downingtown PA
CCFD serves Downingtown, PA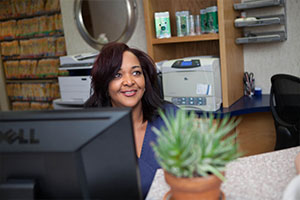 If you're looking for a new dentist that is conveniently located near you, keep some qualities in mind. Not all dentists are equal and it's important that you find a dentist that does excellent work, cares about their patients, and is well educated. There are many quality dentists out there, so finding the best dental office Downingtown PA has to offer doesn't have to be difficult. Chester County Family Dentistry is proud to offer our clients quality dental services at an affordable price. Locally well known, we truly love serving our clients and their families. But don't take our word for it! See if these qualities match up with what you find at our office.

Quality dentists use the best modern technology to provide their patients with the most up to date care. New technology is not about experimenting or buying "new toys" – good dentists use technology that has been proven to truly help patients with a variety of dental needs. The best dental office Downingtown PA has to offer uses trusted technology to give you the best care possible. Good dentists also practice experienced pain control for their clients. Not all dental procedures are pain or discomfort free and it is our goal to give you the most painless experience possible.

Dentists that are experts in their field can accurately diagnose and treat dental issues. You should be able to trust your dentist's professional opinion and follow his advice. The best dental office Downingtown PA residents have found offers our patients with a variety of options and ways to treat their dental needs and also prevent dental issues in the future. Prevention is always better than dealing with a problem later on. If you have a dental need, don't hesitate to call us and set up an appointment at your earliest convenience.
Book My Appointment
610-431-0600