Get Your Confidence Back With A Bright White Smile At The Best Dental Office Exton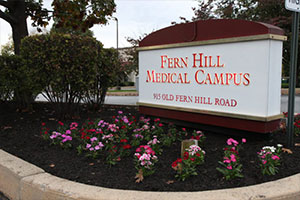 Are you ready to make the first step towards a brighter, whiter, healthier smile to give you that confidence back? Then it's time you made an appointment with the best dental office Exton, Chester County Family Dentistry. Our professional staff is dedicated to improving not only your overall appearance but more importantly your spirit and self-image.

We've been providing top-notch dentistry to the Exton community for over 40 years. Our services include dental implants, dentures, cosmetic care, teeth whitening, bonding, porcelain veneers, crowns, x-rays and more. The dental staff is continuously furthering their education and learning the latest techniques in the industry to provide you with the best dental care possible.

Choosing a doctor in general is difficult but a dentist is one of hardest. It's estimated that 30 to 40 million Americans avoid going to dentist because of anxiety and fear. We are committed to making you feel comfortable and relaxed during your entire visit. Family is a priority for us and we'll make you feel like you are part of ours! One of our loyal customers shares their experience, "When my family and I come in for our check-ups, it is like visiting with old friends. This is no regular dental office".

We'll crack silly dental jokes and get you laughing so you aren't stressed or anxious. We've got a whole list of jokes ready to get you laughing and loosened up so you feel comfortable. Ready for one? What did the dentist of the year get? A little plaque!
Get Started
Why Chester County Family Dentistry is the Best Dental Office Exton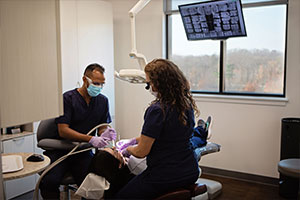 You've already read a lot about us but here are just a few more reasons why are are the best!
Reputation

Over 40 years of experience. Friendly and easy-going staff that makes you feel like family. Specialists in a variety of dental procedures.

Convenience

If you've made an appointment, we'll stick to it! If you have an emergency, we'll fit you in the same day.

Technology

Top-of-the-line technology in our facility for precision diagnosis.

Financing

We accept most dental insurance plans and have financing available so you don't have to worry about whether you can afford your new smile!
We want you to feel the best you possibly can and having a bright, white, healthy smile is just one little thing can make that happen. Gain that confidence back, feel amazing about yourself and show off those pearly whites! All it takes is a one phone call to set-up an initial consultation with the best dental office Exton. We aren't like other dentists offices. Learn more about us and the services we provide by visiting us at www.chestercountyfamilydentistry.com. We are waiting for your call!
Book My Appointment
610-431-0600