Dentistry Near Downington, PA
Get A Brighter Smile With The Best Dentistry Near Downington PA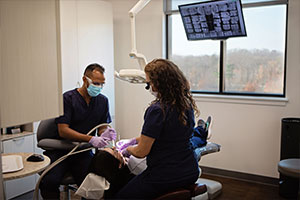 Are you looking to brighten your smile? Want to be more confident with a healthy smile? Then it's time you contacted the best dentistry near Downington PA! Chester County Family Dentistry has been providing exceptional dental care to the Downington community for over 40 years. Our team of dental professionals will treat you like a member of their family.

We have a fun, easy-going, clean office that makes you feel comfortable. Most of us dread the "dentist visit" – we are anxious and nervous and stressed out about it. Our dental office is not like those others. We make you feel 100% comfortable during your visit whether in the waiting room or in the dental chair. We'll crack funny dental jokes to get you laughing! Just to prove it…here's one:

Why did the deer need braces? He had buck teeth.
Get Started
What Makes Us The Best Dentistry Near Downington PA?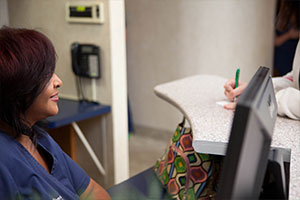 Chester County Family Dentistry is the dental office that will give you back that confidence and get you glowing again with healthy smile! Why choose us?
You're family – we treat you like one of our own.
Stress-free and comfortable visit.
Over 40 of experience.
Wide variety of dental services and techniques.
Most dental insurances are accepted.
Same day emergency visits are no problem.
Payment plans are available.
Sanitation and cleanliness are a top priority.
Ask the Experts
Did You know?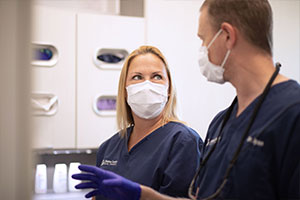 32% of Americans cite bad breath as the as least attractive trait of their co-workers.

80% of people are not happy with their smile.

Whether it's gingivitis causing bad breath or yellow teeth causing you not to smile, Chester County Family Dentistry is your dentistry near Downing PA. We provide services from consultations to post-op and everything in between including implants, crowns, x-rays, teeth whitening, bonding, veneers, and more.

We want you to be happy with your smile and feel good about yourself. We promise to get you where you want to be with a healthy smile. It's time to take that first step! Contact us, the best dentistry near Downington PA, to set up an appointment. We care about you and are here for you. Remember, we aren't like those other dentists. We provide an stress-free, easy-going, relaxed atmosphere that will make you feel comfortable. Who knows, you may actually look forward to your dental visits! So what time will see you? Does "tooth-hurty" (2:30) work for you!
Book My Appointment
610-431-0600