Most Trusted Dentist West Goshen, PA
For the Most Trusted Dentist West Goshen, PA Recommends Chester County Family Dentistry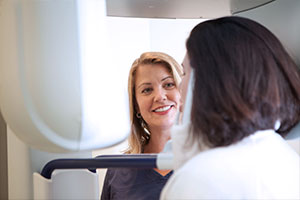 If you are seeking the most trusted dentist West Goshen, PA has to offer, look no further than Chester County Family Dentistry. Their dedication to creating a safe and friendly environment ensures that you'll be smiling from beginning to end of each visit. This personable approach to dentistry, paired with years of experience and the latest technology, are just some of the reason Drs. Montgomery and Dunn and their team are one of the highest ranking dental practices in the area.

Although their wide variety of skillful services are an important part of the Chester County Family Dentistry experience, it takes more than that to become the most trusted dentist. West Goshen, PA residents agree that that their doctor-patient relationship is one of a kind. The dentists at CCFD realize that the idea of going to the dentist causes anxiety for many people, but they don't believe it needs to stay that way. Instead, from the moment you walk in, you will be treated with kindness and respect. From being seen at your appointed time, instead of waiting half an hour, to having each procedure or option carefully explain, it is the little details that add up to make your experience a positive one.

In addition to the personable approach at Chester County Family Dentistry, they go above and beyond to ensure that they are providing the best possible service to you and your family. Realizing that you have a busy schedule, they have the most patient care hours available in Chester County. Furthermore, recognizing that for some patients, even the friendliest dentist does not relieve all of their anxiety, nitrous oxide is available at no additional cost. They're easy to find too, conveniently located next to Chester County Hospital.

For more information about the most trusted dentist West Goshen, PA has to offer, or to set up an appointment, contact Chester County Family Dentistry today!
Book My Appointment
610-431-0600