Most Trusted Dentist Office West Chester
Find the Most Trusted Dentist Office West Chester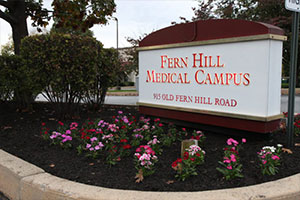 Would you like to receive treatment at the most trusted dentist office West Chester offers? Chester County Family Dentistry has been serving Chester County families faithfully for years and is excited to be able to continue its services and welcome new patients of all ages. Our family friendly office and gentle staff make this dentist one of the most trusted and well loved in the entire region.

As the most trusted dentist office in West Chester, our staff takes seriously the need to make all of our patients feel right at home every time they walk through our doors. Our comfortable waiting room, free Wi-Fi and relaxing music help set the mood for your time with us. All of our staff members are approachable and knowledgeable, ready to help you with any questions or concerns or point you to someone who can give you all the assistance you need. We are quick to give you our full attention and will respect you and all of the decisions you make while in our care. In fact, this is one of the major reasons why we are the most trusted dentist office West Chester patients look to first for all their dental needs.

Our patients know that their voices will be heard throughout their treatment plans. We never force any services on anyone and do not pressure our patients to receive any kind of extra work. Our opinions and advice are always professional and accurate but will be given knowing that you, as the client, have the ultimate say in what goes on during your treatment. To learn more about our patient/doctor teamwork approach to care or to schedule your first appointment, contact us now! We look forward to meeting you and providing you with top quality care.
Book My Appointment
610-431-0600