Most Trusted Dentist Office West Chester
West Chester, PA's Local Community enjoys CCFD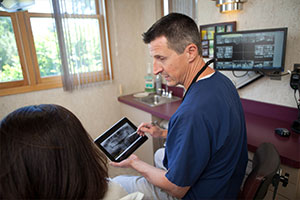 The most trusted dentist office West Chester has to offer is not hard to find. Though sometimes it feels like a good dentist is rare, our office is right in your community. There are many reasons to choose Chester County Family Dentistry as your family dentist, but we have picked just four to emphasize. Our office priorities, level of experience, qualifications, and community reputation make us the most trusted dentist office in West Chester.

A dentist office should be safe, clean, and welcoming. Those are our top priorities in the office. You will be greeted by our friendly staff when you arrive. You can rest assured that we take all necessary precautions to ensure your safety and comfort while you're here. We sterilize all of our equipment using a special process after every patient. Our level of experience is impressive.

We have been serving the local community for many years and have enjoyed getting to know so many of our patients. We have seen it all and welcome you and your family as new patients. All members of our staff, including our dentists, are highly qualified and prepared for their positions. Our community reputation is spotless. We serve many members of the West Chester community and their entire families. We welcome kids and adults alike at our office.

If you're interested in seeing what the most trusted dentist office West Chester has to offer looks like, contact us. You can schedule an appointment for you or a family member, or you can just drop by and say hello. Our staff members look forward to meeting you and your family and developing a relationship. If you're concerned about the financial aspect of dental care, please don't hesitate to call us and find out if we accept your insurance. We have other options available as well.
Book My Appointment
610-431-0600