Best Dental Office West Goshen, PA
Find the Best Dental Office West Goshen PA Has to Offer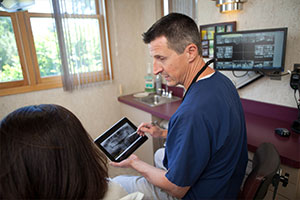 The best dental office West Goshen PA has to offer its residents is that of Chester County Family Dentistry. This office's middle name is family and it truly offers a family friendly atmosphere! The welcoming and professional staff ensure that every patient that walks through the doors has an extremely positive experience at every one of his/her visits. The dentists at this practice are passionate about providing the highest quality dental care to their patients no, matter their age or specific needs.

Dr. Montgomery and Dr. Dunn are continually attending conferences and seminars in order to keep themselves updated and fully equipped on the latest Dental Technologies. The staff of the best dental office in West Goshen, PA understands that dentistry is a constantly improving field and want to ensure that their patients are receiving only the best of the best. From methods to technology, this office is at the cutting edge of dental work. As a patient you can expect to benefit from this continued education yourself. The entire staff here makes patient education one of their top priorities. This means that every single procedure you undergo at this office will be fully explained to you and discussed openly and honestly. You will always be the one making the final decisions about your treatment plans.

Even the office staff knows how important it is for their patients to be fully informed about things like insurance, costs and appointment times. When you come to the best dental office West Goshen, PA has to offer, you can be sure that you will leave every appointment feeling well informed, well cared for and fully confident in the decision you have made. To schedule your first appointment contact us today! We look forward to meeting you and making your dental office visits enjoyable.
Book My Appointment
610-431-0600