Dentistry Offices in 19382
CCFD - Where Quality meets Care!
In most circumstances, a compromise is a good thing. When it comes to finding a dentistry office, however, compromise is something to avoid.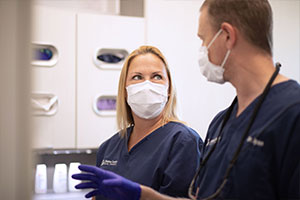 Do you want to compromise quality of care for the sake of convenience? Of course not. But you most likely would prefer not to sacrifice time or convenience, either. Many patients make the mistake of assuming that they must either travel far distances to find top quality dentistry care, or visit an inferior dentistry office within their local community.

Fortunately, if you're a resident of the West Chester area, convenience and top-quality care can go hand in hand. If you're looking for dentistry offices in 19382, one option in particular can offer your family superior care right within your local area: Chester County Family Dentistry.
Get Started
Personal Care In Your Local Community
A common complain about elite-grade dentist offices is that they tend to be impersonal. That's why we at Chester County Family Dentistry strive to embody the best of both high-tech, elite practices and the warm, personal attentiveness of local, small-scale dentist offices.

We have fully embraced and incorporated all the modern advances of 21st century dentistry into our practice; we utilize cutting edge technology to ensure that our patients receive the most specialized, advanced treatment methods and options available.

However, we have worked hard to maintain our commitment to personal care, even as the care we offer has progressed. We prioritize listening to the specific conditions, concerns, and requests of our patients and taking the time to clearly explain the specific details of all diagnoses and procedures. And, because we know that convenience is highly valued, we offer convenient office hours and make sure that our doctors are accessible when needed.

Finding dentistry offices in 19382 that embody a commitment to both elite quality and personal care. The dentists at Chester County Family Dentistry are proud to offer to-quality care with the personal touch of a local, family dentist. To schedule an appointment or speak with a dentist, contact Chester County Family Dentistry today!
Book My Appointment
610-431-0600