Dentistry Exton Area Residents Trust
Chester County Family Dentistry treats Exton Dental Patients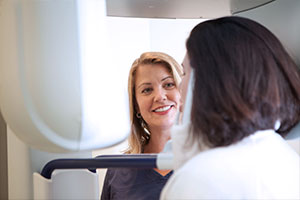 When you need dental work done you probably want to see only the most trusted experts in your area. If you're someone who struggles with fear and anxiety about visiting the dentist, finding one that can make you comfortable and treat you with the utmost care and respect becomes even more important. Chester County Family Dentistry provides top-rated dentistry Exton residents trust. We've been serving Chester County patients for years and our staff truly enjoys meeting new patients and developing relationships with them. We want all of our valued patients to know how much we enjoy treating them and how happy we are that they've chosen our office.

There are a lot of dentists out there to choose from and sometimes it can be hard to know which one may best suit your needs. The Exton dentistry we provide is in an environment that is friendly and professional. We treat patients of all ages with all types of procedures; from regular checkups and cleanings to root canals and teeth whitening, our staff does it all. We strive to start and end all appointments on time and schedule visits within a week. Your time is valuable and we understand the importance of respecting that. For patients experiencing a dental emergency, our dentists will see you the same day you call!

This dentistry in Exton uses only the most advanced technologies and equipment, is safe and trustworthy and is more than just a trip to the dentists office. The personalized care we provide for all of our patients helps them realize how important they are to us. We always look forward to meeting new patients and serving them in whatever capacity they may need. So, if you're seeking the kind of dentistry Exton area residents really love, look no further than Chester County Family Dentistry!
Book My Appointment
610-431-0600