Make The Right Choice: Find a Dentist West Chester PA Trusts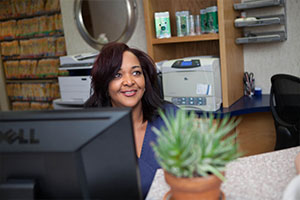 Did you know that one in five people share a fear of the dentist?

While each of us has different reasons, we can all agree that you rarely hear someone claim to love dental visits.

Perhaps some of us had a bad experience or the sights and sounds of the equipment gives us the heebie jeebies. We can even pass our fears down to our children.If you are in need of a nurturing dental practice, it is time to check out Chester County Family Dentistry. Chester County Family Dentistry has been the most sought out dentist West Chester PA relies on for dental work and oral care. Dr. Dave Montgomery and Dr. Ryan Dunn are two dentists West Chester PA residents have trusted throughout the years.

Initially, you may not think "friendly" and dentist" go together, but with Dr. Montgomery, Dr. Dunn and their team of compassionate dental assistants – they bring relationship to the table. They are nurturing and will always ease your anxieties and stress away.
Get Started
The Dynamic Duo Dentists in West Chester, PA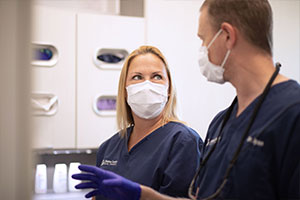 Our West Chester based dental office is located in the heart of West Chester. We treat patients in and around Chester County. What sets us apart from being "just another dentist in West Chester, PA? In addition to our compassion, we acknowledge how a visit to the dentist imposes stress.
Community

Patients love being a part of our family practice, they stay with us even if they move out of the area.

Value of Patients

We value the patient-doctor relationship. You are more than "another patient." We treat you with respect, and our team will always be encouraging to you and your family.

Sanitation Savvy

We sterilize and sanitize our instruments and equipment.

Stress-Free Environment

Whether you want nitrous oxide or relaxing music, we offer multiple stress-free methods.
Check us out and see for yourself why Dr. Montgomery and Dr. Dunn are two of the most qualified compassionate dentists West Chester PA has to offer patients. Call us today to schedule an appointment.
Book My Appointment
610-431-0600