Best Dental Office West Goshen
5 Tips to Finding the Best Dental Office West Goshen Offers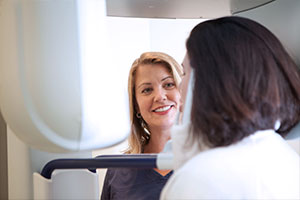 Perhaps you're new to the area. Or maybe the dentist you've loved for years has retired. Whatever the reason, you now find yourself in the market for a new dentist. Don't just open the phone book and pick a name! These five tips will help you find the dental office West Goshen residents love.
Get Started
Things to Consider When Choosing a New Dental Office in West Goshen
Don't wait for an emergency

Take time to locate and choose the West Goshen dental office for you. Don't wait for an emergency, rather plan ahead and be prepared with your choice dentist when you're due for your next exam and cleaning.

Cost

Insurance plans and claim processes can be complicated and confusing. The staff at the West Goshen dental office you are considering can discuss your plan with you and walk you through the process step by step.

Personal Comfort

You should feel comfortable with the individuals to whom you entrust your dental care. You should be able to ask questions of your West Goshen dentist without feeling rushed or insignificant. Your dentist should listen to your concerns and answer them appropriately.

Qualifications

Ask about the qualifications of the dentists and hygienists at the dental office. Look for a West Goshen dental office that is committed to constantly sharpening their skills with the latest techniques and materials. Continuing education should be a priority!

Emergencies

Be sure to ask about what you can expect should you have a dental emergency. Is it possible to be seen the same day? What should you do if the emergency occurs after hours?
At Chester County Family Dentistry, your comfort and time are a priority. We are committed to offering outstanding dental care in a friendly environment in the dental office West Goshen residents trust. Contact us today to schedule your next appointment.
Book My Appointment
610-431-0600