Best Dental Office Near Exton, PA
Wondering where you can find the best dental office near Exton PA?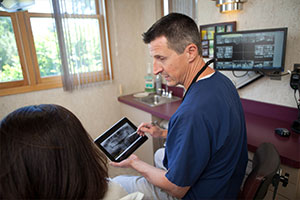 Look no further.

With our modern approach, commitment to cleanliness, compassionate staff, and affordable payment options, Chester County Family Dentistry is the dental office Exton families love to visit.
Get Started
Why Chester County Family Dentistry is the Best Dental Office Near Exton PA
A Modern Approach

As your trusted Exton dentists, we are committed to learning and using the latest techniques and technologies. Our dentists regularly attend educational seminars and meetings to sharpen their skills. Continuing education is a priority!

Commitment to Cleanliness

Safety, cleanliness, and sanitation are a priority at Chester County Family Dentistry, and we don't take any shortcuts. We are committed to offering excellent dental care in a safe, clean and comfortable environment. Our instruments are either heat-sterilized in a hospital enclave or disposed of. All our employees, doctors and their families are patients at our practice. We want to offer our patients the same quality, safety, and cleanliness as we would offer ourselves and our families.

Our Compassionate Staff

From our administrative staff, to our hygienists, to our dentists, we believe your time is as important as our time, and we make every effort to respect your time by beginning and ending your appointments on time. We offer convenient hours, and we aim to schedule you within a week of your call. If you have an emergency, we want to see you right away.

Affordability

We offer flexible payment plans and are fair regarding replacements and repairs to work dental work that was done in our office. For patients with dental insurance, our staff is knowledgeable in getting the most out of your insurance plan.
At Chester County Family Dentistry, our goal is to treat our patients as we would our own family members. You can feel confident you will receive the best dental care in a caring and friendly environment. Contact our dental office near Exton PA today to schedule your next appointment.
Book My Appointment
610-431-0600