Best Dental Office Near Downingtown, PA
Looks Like You've Just Found the Best Dental Office Near Downingtown, PA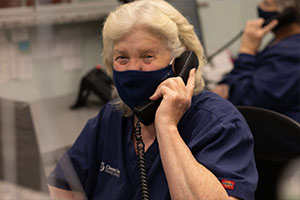 If you had to guess what people want the most in a dental office near Downingtown PA, what would it be? Safe and trustworthy dental care? A variety of services? The most advanced technology? As it turns out, nearby in West Chester, Chester County Family Dentistry fulfills all the previously mentioned assets and more!

Dr. David Montgomery, Dr. Ryan Dunn, and the entire CCFD team are proud to serve as the best alternative to a Downingtown family dentistry. Located less than 10 miles away from Downingtown, you and your family can experience exceptional dental services, customer care, educational resources, and some of the most innovative technology and approaches in dentistry.
Get Started
The CCFD Comprehensive Approach Toward Dentistry
If you and your family are looking for a dental office Downingtown PA residents trust, CCFD has everything you need and more. Not only do we offer a variety of dental services to patients from Downingtown, Exton, and surrounding communities. We also specialize in addressing the unique needs of each and every patient.

At CCFD, we recognize the compact schedules that come with full and busy lives. For that reason, we offer flexible appointment dates and times. In addition to early morning dental visit opportunities, we offer late appointments so our patients can swing by after work and extracurricular activities. For even more convenience, we provide dental visits on Saturdays.

And, while we know time is precious, we strive to make sure you have the time you need to ask Dr. Montgomery and Dr. Dunn any questions you may have during your visit.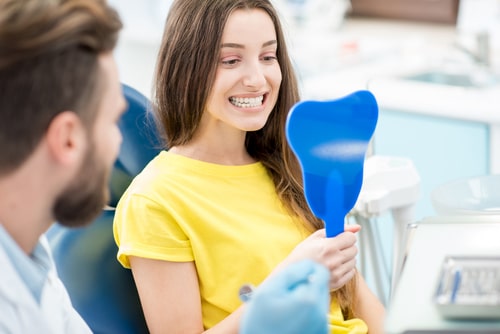 Discover even more reasons why patients from all over Chester County (and beyond) choose CCFD:
Diverse and Extensive Dental Options

Any average Downingtown general dentistry can provide dental checkups, cleanings, and a handful of other services. But at CCFD, our dentists and support staff aren't "average." Dr. Montgomery and Dr. Dunn have extensive educational backgrounds. They can provide a comprehensive range of dental services and treatments, including cosmetic dentistry, dental bonding, teeth whitening, and more.

Specialty Services and Care

In addition to general and cosmetic dentistry offerings, we offer specialty services such as mercury-free dentistry. We also provide WaterLase iPlus and WaterLase Epic X to help address excess gum tissue, gum-recession prevention, periodontal disease, and similar conditions.

Ultimate Precision and Safety

Dr. Montgomery and Dr. Dunn utilize digital x-rays to obtain a comprehensive view of patients' mouth, teeth, gums, and jaw. By using the latest dental technology and tools, we can achieve the most precise diagnoses, safely and effectively.

Comfortable and Friendly Atmosphere

It's our collective CCFD goal to make sure our patients are comfortable. In addition to satellite radio, streaming music services, and wireless internet access, patients who experience anxiety and/or discomfort during dental treatments have access to complimentary nitrous oxide.
Ask the Experts
Time for a New Dental Home!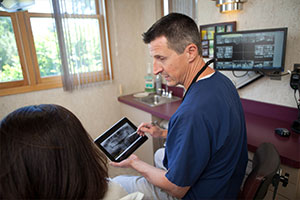 The dentists and staff members at Chester County Family Dentistry want to partner with you to help you achieve optimal dental health and the best possible smile. You can rest assured that you will always be treated with respect when you are at our office. We do everything we can to make your visit smooth and comfortable.
To schedule an appointment, call one of our friendly, professional CCFD team members today.
Book My Appointment
610-431-0600