Dental Office in Exton PA
Could Your Visit to Our Dental Office in Exton PA Actually Save Your Life?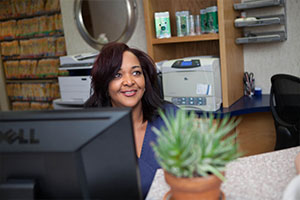 As the eyes are the window to the soul, when it comes to the teeth, one could say that the mouth is the window to the body.

Did you know that many times dentists are the first to alert a patient about serious health conditions that may be emerging in major organs of the body? This is because our oral health visibly portrays the health of our entire body.
Get Started
More Than Just a Dental Office Check-up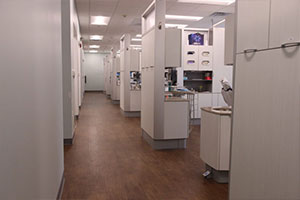 If you're searching for a dental office in Exton PA, be assured that you will get more than just a quick check up on those pearly whites when visiting Chester County Family Dentistry. You'll be getting an overall health assessment as well. Dr. Montgomery and Dr. Dunn are both trained to spot early signs of other problems occurring inside your body.
Detect Disease

Numerous symptoms offer further insight to possibly life-threatening diseases. Among these symptoms are swollen or bleeding gums, mouth ulcers, and dry mouth. Diseases that can be spotted early through an oral examination include diabetes, heart disease, leukemia, cancer, and kidney disease.

Prevent Disease

At our dental office in Exton PA we would rather help you prevent the disease than merely spot it. That's why we encourage all our patients to schedule routine check ups. Because while systemic diseases (diseases that affect major organs of the body) can be spotted through the mouth, poor oral health can contribute to the acquisition of these diseases.
Infections in the mouth, caused from poor oral conditions, can cause bacteria and toxins to enter the bloodstream and travel through the body, including directly to the heart. This can cause a condition known as bacterial endocarditis, which is inflammation in the heart and heart valves.
Poor oral health has also been known to contribute to cancer and numerous digestive issues such as Irritable Bowel Syndrome and intestinal failure because the physical and chemical process of digestion begins in the mouth. Prevention comes from proper oral hygiene.
Ask the Experts
So What Prevention Measures Can You Take Besides Visiting Our Dental Office in Exton PA?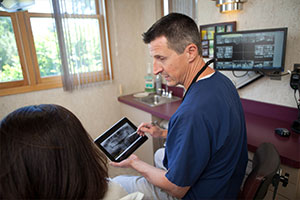 Brush for 2-3 minutes at least twice a day
Floss daily to reach those places your toothbrush cannot
Eat a well-balanced diet rich in calcium and vitamins A, C, and D (for calcium absorption)
Avoid tobacco products, which may cause gum disease
Schedule regular check-ups and cleanings with our dental office in Exton PA
At Chester County Family Dentistry you are our top priority. We offer you extensive care through early detection of diseases and proper preventative oral health practices. Don't delay your visit. It's so much more than just a check-up. Let the best dentist Exton PA has to offer help you live a longer life!
Reach out today!
Book My Appointment
610-431-0600