Best Dentist's Office West Chester
Looking for the Best Dentist's Office West Chester Has to Offer?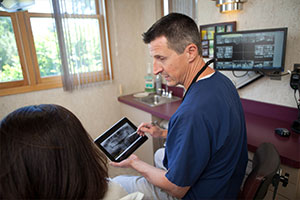 Are you in need of a new dentist, but you aren't sure where you can find one that meets all of your needs? You would probably prefer someone local, so that the office is convenient and accessible. You probably want an office that is professional and has expertise in the field, while at the same time making you feel comfortable and at home.

You can have all of that and more at the best dentist's office West Chester has to offer. Don't settle for less–choose Chester County Family Dentistry.
Get Started
Chester County Family Dentistry stands apart
Let's take a look at just a few of the ways that Chester County Family Dentistry stands apart.
Advanced Treatment

With the latest in technologies and treatments, you can rest assured that you will be receiving the best care available.

A Gentle Touch

Many people have fears when it comes to going to the dentist–we do our best put those fears to rest. We believe in the importance of expertise and compassion. We strive to make our patients as comfortable as possible from the moment they walk through the door until they walk back out.

Availability

Our team is here to serve you. We do our best to make appointment times convenient, and to not keep you waiting. If you are in pain or have a dental emergency, we will make sure you get seen right away.

Affordability

Access to quality dental care is essential to your health and wellbeing and we do everything we can to make sure it is affordable for you. Our flexible payment plans are designed to help you cover costs left uncovered by your insurance company without creating too heavy of a financial burden.
Make sure you are getting the quality dental care you deserve by scheduling an appointment with the best dentist's office West Chester can provide. Get started on the road to better dental health by contacting Chester County Family Dentistry today!
Book My Appointment
610-431-0600