Best Dentist West Chester
Best Dentist West Chester Has to Offer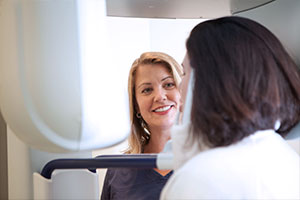 Dentists offer many services that are necessary for the overall health of you and your family. But how do you know if you have a good dentist? Or if you're looking for a new one, how do you know which one to choose? Looking for a dentist can be time consuming and individuals often settle for an average dentist nearby even if they're less than satisfied with their service or the office environment. Chester County Family Dentistry has been providing quality dental care to locals for years. Declared the best dentist West Chester residents have found by our patients, we love serving our community.

Take your time in choosing a new dentist. Don't wait for a dental emergency to force you into a dentist's chair. It is best to choose a dentist near your home so that you can make appointments at convenient times for your schedule without having to drive too far. It will also make it easier for you to arrive on time and not have to rush. This will promote a healthy relationship between you and your dental office from the very beginning, as promptness is always appreciated. Make sure the office is open on the days you are available. Our office is open and waiting to schedule your appointment at the best dentist in West Chester.

Then, look at the cost of your new dentist. Do they offer payment plans or work with your insurance company? Do they accept multiple forms of payment like credit cards, checks, etc? Since dental care can be expensive, make sure the financial burden will be affordable for you and your family. See if your new dentist will offer you an estimate on future work that may need to be done, like teeth whitening or fillings. And finally, make sure you feel at home in their office. If you're looking for the best dentist West Chester has to offer, check us out.
Book My Appointment
610-431-0600