Best Dentist Office West Goshen PA
Best Dentist Office West Goshen PA Offers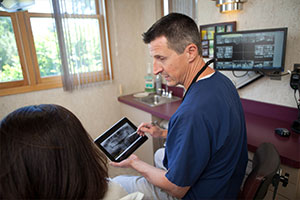 Chester County Family Dentistry has long been known as the best dentist office West Goshen, PA has to offer. Our long time, loyal patients have allowed us to prove to them our genuine and top quality care through actions and not just words. We are proud of the reputation we have developed in the region and consider it an honor and a privilege to be able to continually accept new patients and provide care to families from near and far.

The value we place on our patients' overall well being, treatment and satisfaction is portrayed through our beautifully kept and updated office space, our highly qualified staff members, the welcoming atmosphere in our facility and the top notch care we so carefully deliver. Our patients' involvement in the process of their treatment plans is crucial to us and one reason why we have been named the best dentist office West Goshen, PA offers. Our focus on allowing a positive and longstanding patient/doctor relationship to development helps us to ensure that each of our clients is receiving the care that he or she deserves, wants and needs.

As a patient of the best dentist office in West Goshen, PA you will be clearly and continually communicated with concerning everything from procedure options, payment plans and regular checkups. You will never leave our office feeling out of the loop or guessing at standing questions. Our staff is always ready to answer all of your concerns and take care of your every need.

We offer a wide range of services and products to ensure that all of our patients' needs are met right here in our office. To schedule you and your family members' first appointments, simply contact us today! We look forward to getting to know you and serving you well.
Book My Appointment
610-431-0600