Best Dentist Office West Goshen PA
Where to Find the Best Dentist Office West Goshen PA?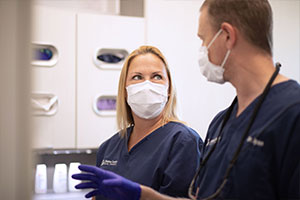 People can be pretty particular when it comes to choosing a dentist. And this isn't just because people know that good dental health is extremely important (which it is). One of biggest reasons people are picky about their dentist is because going to the dentist makes them a little…nervous. In fact, an estimated 9% to 15% of Americans avoid seeing a dentist because of anxiety and fear. That is 30-40 million people who avoid the dentist because of fear.

Now, regardless of whether you fall into the category of people with a "fear of dentists" or not, you probably want to feel confident, comfortable, and secure with whoever is providing you with this essential and rather up-close and personal care. In fact, you probably would like to find the best dentist office West Goshen PA can offer. Well, you are in luck!

At Chester County Family Dentistry you can rest assured that you will be receiving the highest quality of care from friendly, gentle professionals. We strive to put our patients at ease from the moment they walk through our doors.

We understand that patients may have apprehensions, and we want them to know that they are in trustworthy hands. We use the latest technologies to provide our patients with the most advanced and sophisticated treatments, and we perform each procedure with extreme care and gentle hands.

If you have any fears, or concerns, just let us know and we will do our very best to accommodate them. With the best dentist office West Goshen PA can provide, you just might find that a trip to the dentist is something to look forward to rather than dread! And your mouth will certainly thank you. Dental care really is an essential part of maintaining your health–don't put off scheduling an appointment! Contact us today!
Book My Appointment
610-431-0600