Best Dentist Office West Chester PA
Best Dentist Office West Chester PA Has!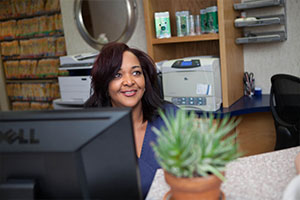 Chester County Family Dentistry is the best dentist office West Chester, PA has to offer to residents. In fact, it is one of the leading dental offices in the entire region. What makes this dental practice unique? Our patients cannot get enough of the quality services we provide and love our laid back but professional approach. We treat every patient that walks through our door as if he or she was a member of our own families and that means our patients are experiencing care at our office unlike any they are able to find elsewhere.

Our dentists and their staff members take the time needed to cultivate and develop a trusting and loyal relationship with each of our valued patients. For experiencing this kind of care, we have the best dentist office in West Chester, PA. We encourage open and honest dialogue about treatment plans, payment processes, expectations and goals. Our patients know what we need from them and we know what they want from us because we spend time in conversation with each one. This means both talking and listening; forming a team approach to treatment. Your opinion here matters to us greatly.

What we have found is that being so open and genuinely caring for our patients has made us the best dentist office West Chester PA residents recommend to friends and family. Our reputation is something we hope to back up with our actions and services on a daily basis. We always look forward to welcoming new patients into our office and encourage you to set up your first appointment with us today. Contacting us is simple and we are fully equipped and prepared to take care of all of your dental needs. For more information, please get in touch.
Book My Appointment
610-431-0600