Best Dentist Office Near Exton, PA
Calling All Exton Area Dental Patients: Dental Tips Just For You!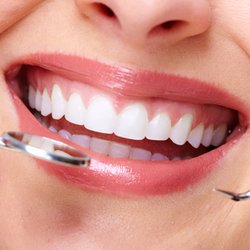 When looking for the best dentist office near Exton PA, the top of your list should include comprehensive dental services, a safe environment, and superior dental care. Chester County Family Dentistry, less than 20 miles from Exton, offers dental patients the best in services, expertise, and care—but that's not all!

Dr. David Montgomery and Dr. Ryan Dunn, who are highly skilled in the latest approaches in dentistry, believe in educating patients. In addition to receiving safe and comfortable routine dental care, CCFD clients are informed about the best oral hygiene practices for healthy teeth and gums. It's our goal to provide the strongest foundation for positive dental and overall health!
Get Started
Oral Hygiene Success From the Best Dentist Office Near Exton, PA
Is there an Exton family dentist office that Exton PA residents trust most? Yes! At CCFD, we believe in helping to keep our patients educated on the best oral hygiene practices. When you schedule six-month dental checkups and cleanings and maintain comprehensive at-home dental care, you are less likely to develop problems due to plaque, gum disease, or another common condition.

Take a look at three major daily oral hygiene habits to boost oral health and keep you smiling:
Proper Brushing Technique

Easy, right? Don't we all know how to brush? You'd be surprised! Brushing infrequently, too vigorously, or without flossing can lead to dental problems. For optimum results, individuals should brush their teeth twice daily. Before brushing, place a soft-bristled toothbrush at a 45-degree angle facing the gumline. Then, gently move the toothbrush back and forth. For best results, use an ADA-approved toothpaste that contains fluoride.

Best Flossing Routine

A toothbrush simply can't reach the minuscule spaces in between the teeth—but an interdental cleaner can. Traditional floss, floss sticks, and other interdental cleaners are able to pry debris out of tight spaces. This helps combat the build-up of plaque and keep your teeth and gums healthy. Make sure when using traditional floss, that your piece is between 10 and 12 inches long. Start from the center and work out. Slide the floss down into each space, using a slight scooping motion to lift out any remaining food particles. Repeat between each set of teeth, making sure to get the space between the back molars.

Mouthwash Maintenance

Unless a dental patient is experiencing a dental problem such as gingivitis or another dental diagnosis, mouthwash is used as a supplementary oral hygiene product. That is, the American Dental Association (ADA) cautions that the use of mouthwash should not replace brushing or flossing. Many types of mouthwash available over the counter are helpful as supplements to brushing and flossing. Look for a mouthwash that contains fluoride. If your dentist has diagnosed a dental issue that requires mouthwash, a prescription mouthwash or specific brand of mouthwash may be recommended. Also, do not allow children under the age of six to use mouthwash.
Ask the Experts
More Options and Services to Enhance Your Dental Health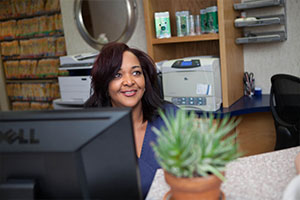 In addition to providing educational material, our comprehensive CCFD services include:
Cosmetic Dentistry

Have you always dreamed of having the perfect smile but don't know how to achieve the look you want? You're not alone! With cosmetic dentistry, Dr. Montgomery and Dr. Dunn routinely help patients achieve their aesthetic goals.

Dental Implants

Missing teeth can be embarrassing, lead to dental problems, and cause difficulty speaking and eating. At CCFD we offer natural, attractive-looking dental implants that last for years to come.

Mercury-Free Dentistry

A patient should never be concerned about the safety of a filling. We offer mercury-free dentistry. This option ensures that if an amalgam filling containing mercury must be extracted, it's done so as safely and comfortably as possible! All newly applied fillings are comprised of safe, composite material.

Teeth Whitening

We help our clients brighten and whiten their smile with the Opalescence™ teeth whitening systems. Patients can have their teeth whitened during an office visit or take teeth-whitening trays home for ultimate convenience.

More Dental Services!

In addition to the services listed above, we offer even more dental options from which to choose.
For more oral hygiene tips from the best dentist office near Exton PA, call Chester County Family Dentistry to make an appointment. You can call us today.
Book My Appointment
610-431-0600