Best Dentist Office Exton, PA
Are you searching for the best dentist office Exton, PA has to offer?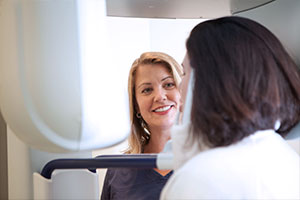 Consider trying Chester County Family Dentistry! As a family friendly dentist office, we have a team of dedicated professionals to serve each need of every member of your family. From our receptionists to our hygienists to our dentists, we enjoy serving a wide range of patients. If you're ready to take everyone in your family to just one dentist office, call us today to find out all the services that we have to offer. When you walk into the best dentist office in Exton, you'll see that we like to keep it clean and safe. Our priorities for our patients include sanitation, safety, quality dental care, and a family friendly environment.

We treat patients with and without insurance. If you're concerned about the financial aspect of your family's dental care, contact us to find out more about our financial policies. Your insurance company will be able to tell you what you're covered for. If you do not have dental insurance coverage, the best dentist office Exton locals love offers CareCredit. Contact us for more details. We also offer a 5% senior discount for those 65 and older. Don't let financial struggles keep you from taking care of your teeth.

Dental hygiene is important for every single person for their entire life. If you've been neglecting your routine cleanings, don't wait any longer. If you get nervous or anxious going to the dentist, talk with us and we will do whatever we can to make you more comfortable. The best dentist office in Exton is more than willing to accommodate your needs so that you can get the care you need. If you have concerns about discomfort or pain during a procedure, we can let you talk to one of the dentists to ease your worries.
Book My Appointment
610-431-0600