Best Dentist Near Downingtown
What does the best dentist say about dental hygiene?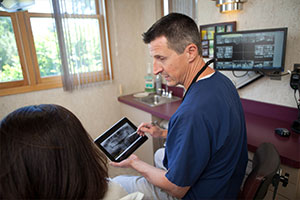 Not many people know that bacteria can live in your mouth if you allow plaque to stay on your teeth. The reason we brush our teeth is to remove plaque and tartar buildup that can lead to tooth decay and even gum disease. Anything sugary or starchy can cause those bacteria in your mouth to produce acid. But there is an easy fix – just brush your teeth twice a day and floss once a day. Many people skip flossing, but this dentist near Downingtown strongly recommends flossing. It's an important step because the floss can reach plaque that your toothbrush just can't get to.

This dentist near Downingtown can offer you and your family more helpful oral hygiene tips. Just make sure to schedule your routine cleanings on time. We can discuss any concerns you may have about your oral health or any issues your family members may be dealing with. Chester County Family Dentistry offers quality dental services to all members of your family, no matter the age. We set out to create a family friendly environment. We encourage our patients to bring their families with them to appointments. It's never too early to start learning about good oral hygiene.

Many patients have left our office smiling. If you're on the fence about finding a new dentist, visit our website and check out our patient testimonials page. You can get to know us a little better from the words of other patients. We don't expect everyone to love going to the dentist, but this dentist in Downingtown makes sure that every visit is an enjoyable one. For information about scheduling, financial payment options, and location, contact our office. We'd love to set up an appointment with you and your family today. Call us or visit our website.
Book My Appointment
610-431-0600