Best Dentist in Pennsylvannia
Best Dentist in PA For Summer Appointments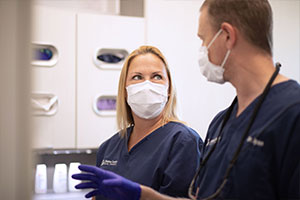 When you're making plans for the Summer, you're probably not thinking about visiting the best dentist in PA.

The family beach trip or summer camp for the kids is mostly likely high on your list of priorities, not teeth cleaning and exams. We love the beach too, but we'd like to encourage you to consider some of the benefits of making an appointment with the best dentist in PA before these warmer days get filled up.
The benefit of time

While your kids are out of school, they wouldn't have to miss any valuable learning if the best dentist in PA recommends a procedure that requires a more lengthy healing time.

Make those family photos brighter

Summer is a great time to get the family together for making memories and capturing those memories in photographs. You could add a little extra sparkle to your smile with either a routine cleaning or choose from three awesome teeth-whitening options.

Change your life for the better

This is a pretty bold claim to make, even for the best dentist in PA. But if you're someone who has lived with damaged or missing teeth, you know just how much your life is affected by the condition of your oral health. Whether it be that you've had more difficulty eating, or you feel self-conscious opening your mouth in public, you've had to inhibit your life for too long already. A dentist can go over your options for restoring your teeth and restoring a part of yourself that you have sorely missed.
Ask the Experts
Visit The Best Dentist In PA
Chester County Family Dentistry is a patient-focused dental practice dedicated to treating every member of your family with the utmost care and respect. Give us a call to set up your Summer appointment today.
Book My Appointment
610-431-0600