Best Dental Office in West Goshen PA
Looking for the Best Dental Office in West Goshen PA? We Can Help!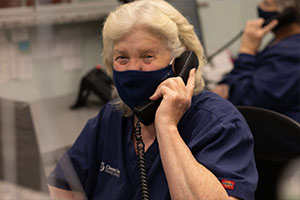 When it comes to taking care of your teeth, you should never settle for less than the best. While they may be a relatively small part of our body, and easy to overlook, our teeth have a huge impact on our daily lives. If you have ever had a toothache, then you understand. But going to the dentist is an up-close and personal experience–one that many people do not relish.

So when it looking for a dentist, it is understandable that you would want nothing less than the best dental office in West Goshen PA.

Here at Chester County Family Dentistry, we offer not only the top of the line treatments and technology, we also provide an unparalleled level of care. We understand that quality treatment means more than just getting the job done–it is understanding the needs of our patients and meeting them where they are at. It is gentle and expert treatment that makes you feel confident and comfortable.

Get all of your dental services at one location from professionals who are dedicated to meeting your needs and making you feel at home.

We understand that anxiety plays a large role in visits to the dentist for many patients, and we will work with you on an individual basis to ensure that you understand what to expect from procedures, and will do everything possible to help relieve stress and anxiety.

Start your relationship with the best dental office in West Goshen PA today and you can look forward to a lifetime of quality care. Don't settle for less when you can have the best! Contact Chester County Family Dentistry today to learn more about our premium level of care, to schedule an appointment, or to schedule a tour of our facilities. Give us the opportunity to make you feel confident, secure, and at home from the moment you walk through our doors.
Book My Appointment
610-431-0600