Best Dental Office Exton PA
Best Dental Office Exton PA has to Offer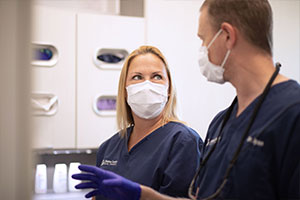 There are many qualities that make a dental office a success. Going to the dentist is something that we all have to do for most of our life, if we want our mouth to stay healthy. Don't waste time at a dental office that doesn't treat you right or costs too much. Look for certain characteristics when you're searching for a new dentist and don't settle until you find one that you really love. Many people have made Chester County Family Dentistry, the best dental office Exton PA has to offer, their permanent home. These are some of the reasons why people have found our office so appealing.

Like many other good dentists, we practice excellent communication skills. Whether talking with a patient or a staff member, we remain patient and answer any questions you may have. We treat our staff and our patients like family. The working environment at the best dental office in Exton PA is relaxed and friendly so that you can enjoy your appointments here. We also will communicate clearly to you about what services you may need and how much that will cost. Dental work is not cheap but we will always let you know ahead of time what your costs may be and how to keep it affordable for your budget.

Quality dentists also treat each dental problem and patient personally and with care. There is no one size fits all when it comes to excellent dentistry. Our team at the best dental office Exton PA offers is able to handle any level of professional dental care with expertise. We will not recommend procedures that are unnecessary. But if you do need a procedure done, we will explain why. Don't wait – if you need an annual cleaning, a filling, or something more time intensive, call us and schedule an appointment.
Book My Appointment
610-431-0600