Best Dentist Office West Chester
Are you looking for the Best Dentist Office West Chester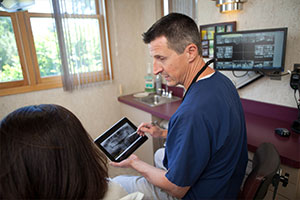 If you're looking for a new dentist, perhaps you've had a bad experience at a dental office in the past. It's important for everyone to have dental care from a medical professional that they trust. Remember that not all dentists are the same. Some are better than others. Don't skip out on your annual cleanings just because of a bad experience. Your teeth deserve the best of care and that includes going to see a dentist occasionally. We have seen patients who have waited a long time to come in and they usually need more work done than if they had just stayed consistent in the first place. Save yourself some money and frustration and come visit the best dentist office West Chester has to offer.

Chester County Family Dentistry is the best dentist office in West Chester. Our dentists are kind and gentle. Our office staff is friendly and efficient. Our top priorities are your safety and comfort, a clean office, and a patient-oriented environment. If you have questions about any part of your visit, whether appointments or scheduling, insurance benefits or financial matters, or treatments and procedures, we will take as much time as needed to answer all your questions. We plan time to spend with each patient so we don't feel rushed to get to the next patient.

If you're still not convinced that we are the best dentist office West Chester residents prefer, come and visit. We are conveniently located right in your neighborhood in West Chester. If you want to find out what other patients think about us, visit our website and check out some patient testimonials. You can also call our office with any questions about scheduling or our financial policy. As a new patient, you will need to fill out some paperwork on your first visit to us.
Book My Appointment
610-431-0600