Are You Looking for a Dentist Office in 19382?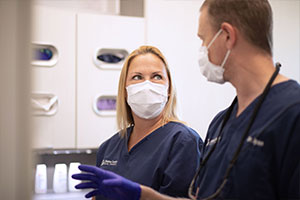 We believe that Chester County Family Dentistry is the best dentist office in 19382! Our office is conveniently located in the West Goshen/West Chester area for easy access to your appointments. Utilizing a modern and yet classic approach to dentistry, our practice uses the best technology available in order to provide you with the most up to date treatments possible. Our office and equipment is sterilized and clean, so you don't have to worry about any sanitation issues while you are here. Our staff is professional and friendly, so you will always feel welcome when you enter our building. The dentists on staff are experts in their field and will know exactly how to address any dental care issues you may have.

If you're looking for a dentist in the 19382 zip code, consider giving our office a visit. We do all we can to work around your busy schedule and create convenient appointment times for you and your family. Not only do we provide efficient service, but we also provide long lasting and effective service. We practice quality dentistry and want each of our patients to have the smile they want. If you have any emergency dental needs, we will fit you into our schedule right away.

People visit their dentist for a variety of reasons. You may be considering visiting a dentist office in 19382 because you need your regular cleaning or perhaps because you have a cavity. You may be dealing with bleeding or sore gums, gum disease, or plaque buildup. Maybe you need a filling or a crown replaced. For all of these reasons and any others, come visit our office and see what a difference we can make in your smile. We want to help prevent any future dental issues with good maintenance and proper dental care for your mouth.
Book My Appointment
610-431-0600