West Chester Borough Teeth Cleaning
Where to Get a West Chester Borough Teeth Cleaning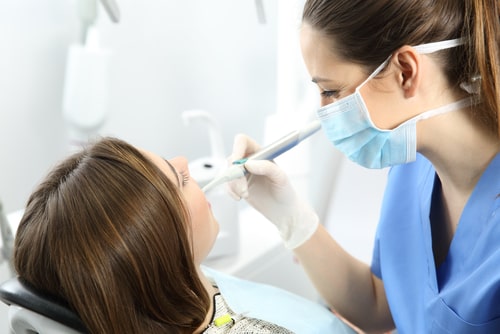 Are you in the market for a new dental hygienist? Unsure where you will receive the best dental care possible? If you live in or near West Chester borough, Chester County Family Dentistry can provide a range of dental services, including, of course, the most fundamental one: a West Chester borough teeth cleaning. Learn more below about how this simple type of dentist appointment holds great importance when it comes to an individual's teeth and oral hygiene.
Get Started
Facts About Regular Dental Visits
The American Dental Association recommends that each dental patient should see a dentist regularly, and how often they do so should be determined by their dentist. Regardless of the number of visits recommended for each individual patient, getting at least one or more cleanings done per year can prevent dental problems from developing.

West Chester Borough Teeth CleaningMoreover, even if you do not have any symptoms, a dentist may detect a disease or condition beginning to form, such as gingivitis. Early detection can lead you to receiving treatment sooner rather than later.

At Chester County Family Dentistry, cleanliness is one of our top priorities. Our dentists and staff will either heat-sterilize the dental instruments in a hospital autoclave or dispose of them after usage. Clean dental tools equal brighter smiles for our patients. Also, Dr. Montgomery and Dr. Dunn have practiced in their specific fields (dental surgery and dental medicine, respectively) for years and attend dental seminars regularly, so you can rest easy knowing they will work thoroughly when completing your teeth teeth cleaning.
Ask the Experts
Come in for a West Chester Borough Teeth Cleaning Today!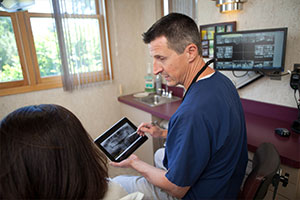 Do not leave the health of your teeth to just anyone. When choosing the right dentist, make sure she or he educates you about proper dental hygiene and the condition of your teeth, makes you feel comfortable during appointments and applies her or his expertise to the dental treatments and/or teeth cleaning methods you require.

The team at Chester County Family Dentistry are dedicated to and enthusiastic about helping dental patients in any way we can. To make an appointment with either Dr. Montgomery or Dr. Dunn, please call us.
Book My Appointment
610-431-0600